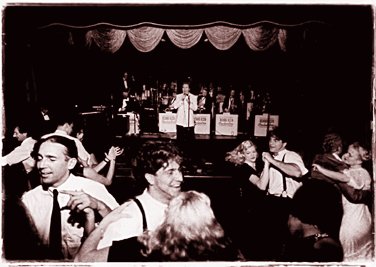 The Richard Olsen Orchestra provides the most versatile music anywhere, starting with the great Big Band standards of the Swing era, playing the music of Frank Sinatra, Benny Goodman, Bobby Darin and the jump jive and wail of Louis Prima.
If you like 50's and 60's music, the classic rock tunes and motown favorites are played authentically like the originals. When it comes to today's hits it can be "Smooth" by Santana, or "Mambo # 5" by Lou Bega, not to mention the 70's and 80's classics.
The style of music varies from Big Band Swing, and standards to Latin, rock n'roll and contemporary music for dancing. Richard Olsen can tailor the size and style of his band to meet your needs.